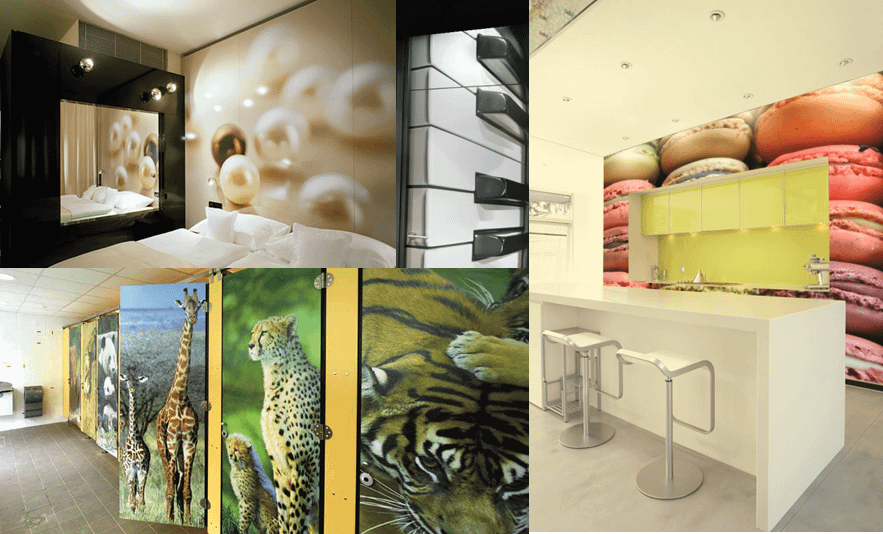 Sometimes the perfect pattern does not exist - at least not yet. Digital printing is the solution! Unleash your creativity and create your own and unique designs.
Corporate design elements, signs of every kind, production or process flow charts, switchboards, furniture surfaces, table tops and counters, walls, room dividers, doors, mobile exhibition systems, shopfittings and trade fair constructions and promotional areas…Entirely custom. Entirely you.
The process is easy:
1. First of all, let your creative juices running! Be inventive and design your entirely individual pattern.
2. Send us your camera-ready artwork, photo or illustration in high definition.
3. We create a prototype laminate and send it to you for approval.
4. Printing of personalized laminate that matches your vision perfectly.
Each panel a unique surface! Click on the "Applications" button at the top right to get inspired.
For further information please contact your rep.